San Miguel against gambling in proposed Bulacan ecozone
5:58 pm on 28 September 2020, Monday
The San Miguel Corporation is against any form of gambling activities in the proposed Bulacan economic zone, its government relations unit head Melissa Encanto-Tagarda said Monday. In San Miguel Corporation po, we are not in favor of gambling and POGOs (Philippine Offshore Gaming Operators) and all those in the ecozone but we also have to consider po that the Board will be the one in charge of these locators.

Business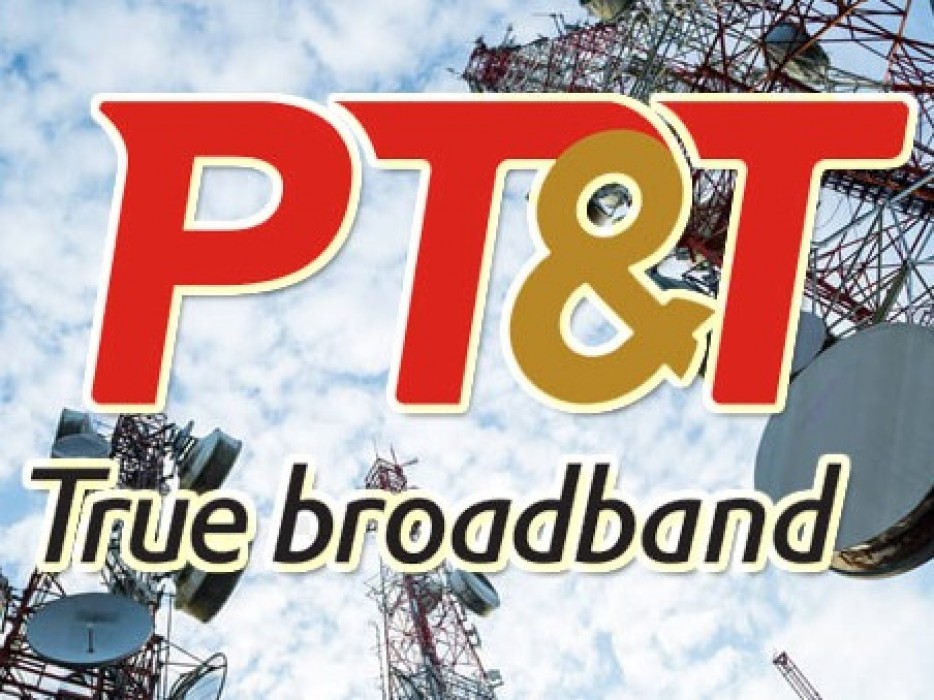 PT&T eyes 5G broadband rollout
3:01 pm on 28 September 2020, Monday
Listed telecommunications firm Philippine Telegraph and Telephone Corp. (PT&T) is set to offer fifth-generation (5G) broadband services, after securing a high band spectrum from the National Telecommunications Commission (NTC). PT&T said it will be testing 5G fixed wireless broadband on a proof of concept basis soon, as part of its strategy to join the 5G bandwagon. #In60words

Business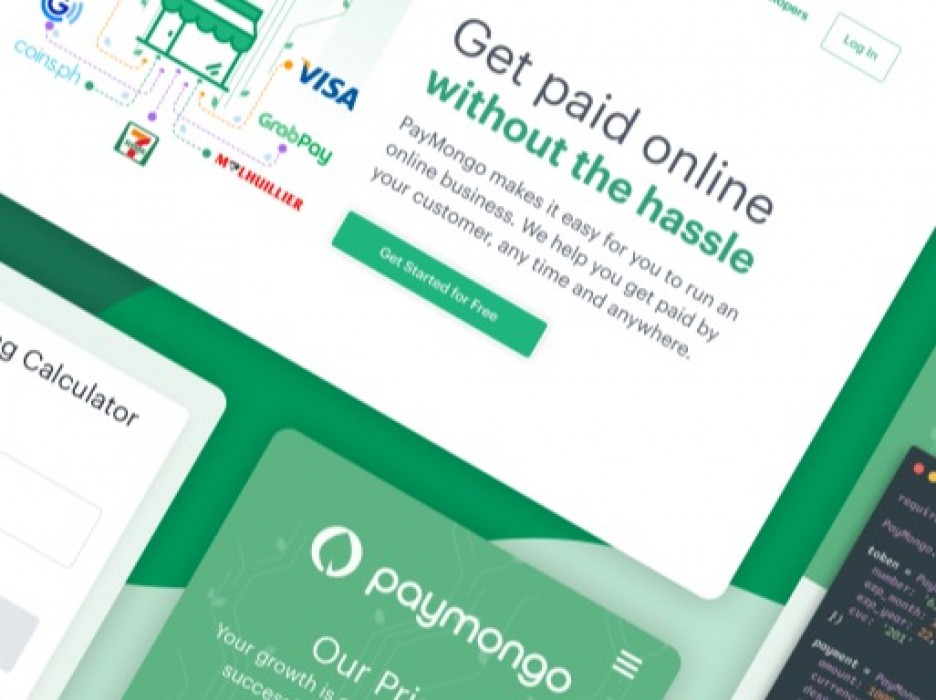 Fresh Funding for More Filipino Businesses to Succeed Online
11:50 am on 28 September 2020, Monday
PayMongo, a Filipino-owned online payment platform, recently secured 12 million in a Series A financing round led by Stripe with participation from the companys other existing investors Y Combinator, Global Founders Capital and a new investor, Bedrock Capital. The fresh investment brings PayMongos total funding to almost 15 million, just a little over a year since the company launched in June 2019. #In60words

Business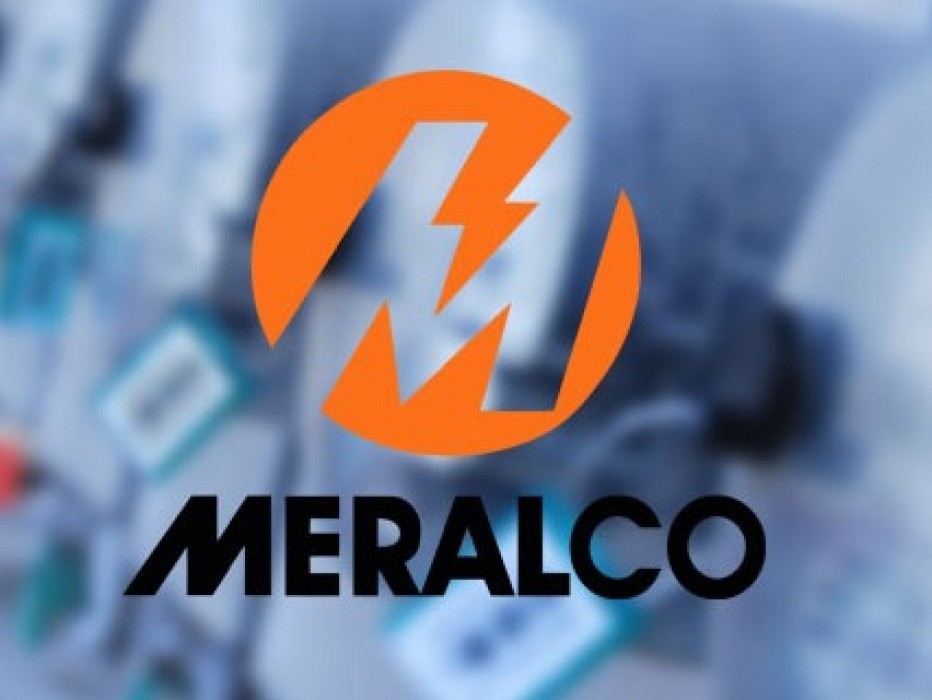 Meralco announces scheduled power interruptions on Sept. 29-Oct. 5, 2020
9:55 am on 28 September 2020, Monday
The Manila Electric Company (Meralco) released schedules of power interruptions in several areas from Sept. 29 to Oct. 5, 2020, due to maintenance activities. The lists are listed here in httpswww.gmanetwork.comnewsmoneycompanies757445meralco-announces-scheduled-power-interruptions-on-sept-29-oct-5-2020story #In60words

Business
Boeing 737 MAX could get EU clearance 'by year's end'
11:27 am on 27 September 2020, Sunday
Boeing's troubled 737 MAX airliner, grounded for 18 months after two deadly accidents, could receive certification to fly again in Europe by the end of the year, the EU's air safety chief said Friday. Now for the first time in a year and a half, I can see we're in sight of the end of the work on the MAX, European Aviation Safety Agency (EASA) chief Patrick Ky said.

Business
SM bags 5 wins at 12th Global CSR Awards
3:30 pm on 26 September 2020, Saturday
SM recently took home a total of five awards at the 12th Global CSR Awards, besting more than 300 companies from all over the world in a showcase of Corporate Social Responsibility initiatives that have made a positive impact on the lives of countless individuals and communities. #In60words

Business
Council endorses amendments on ARTAs mandatory compliance power
3:25 pm on 26 September 2020, Saturday
The Ease of Doing Business and Anti-Red Tape Advisory Council has endorsed the proposed amendments to the Ease of Doing Business and Efficient Government Service Delivery Act of 2018 to add more teeth and make its orders to government agencies and local government units mandatory. #In60words

Business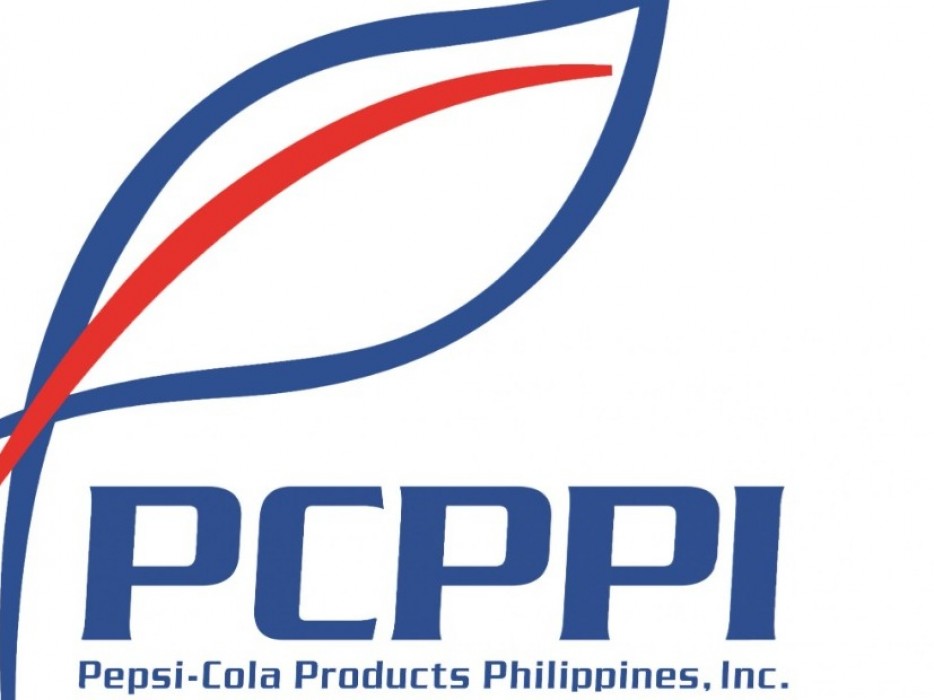 PCPPI wins in Corporate Excellence Awards 2020
3:16 pm on 26 September 2020, Saturday
Pepsi-Cola Products Philippines Inc.the exclusive manufacturer of PepsiCo beverages and snacks in the Philippineswas hailed as the Sustainability Rising Star during the recently concluded Asia Corporate Excellence & Sustainability Awards 2020 held in Kuala Lumpur, Malaysia. #In60words

Business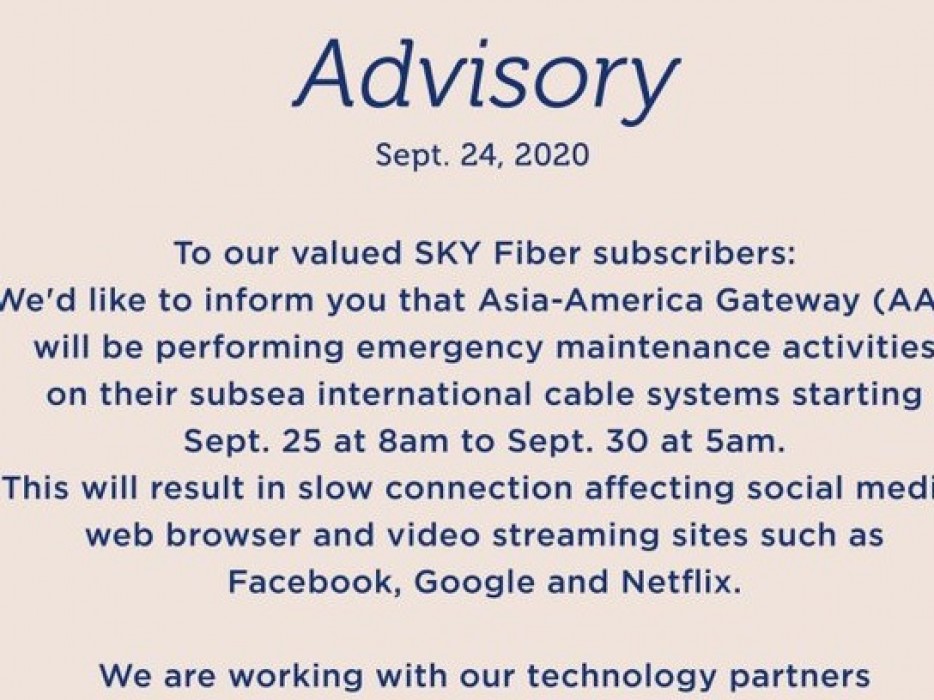 Emergency cable system maintenance will no longer affect SKYFiber, SKYCable
12:25 pm on 25 September 2020, Friday
SKY Cable Corporation on Friday said the emergency maintenance of an international cable system will no longer affect its services as it activated a back-up capacity. In an advisory, SKY said that the scheduled emergency maintenance activity of the Asia-America Gateway (AAG) is moved to Saturday, September 26 and will last until Wednesday, September 30. #In60words

Business
BoC asked to speed up rice imports audit
5:08 pm on 24 September 2020, Thursday
The Bureau of Customs was told to speed up its audit of rice import transactions in 2019, as well as the collection of unpaid tariffs and penalties from erring importers, so it could look into more recent cases of undervaluation in rice importation. BoC had assessed some forty importers a total of P1.4 billion in additional tariffs and penalties for undervaluing their rice shipments between March and June 2019.

Business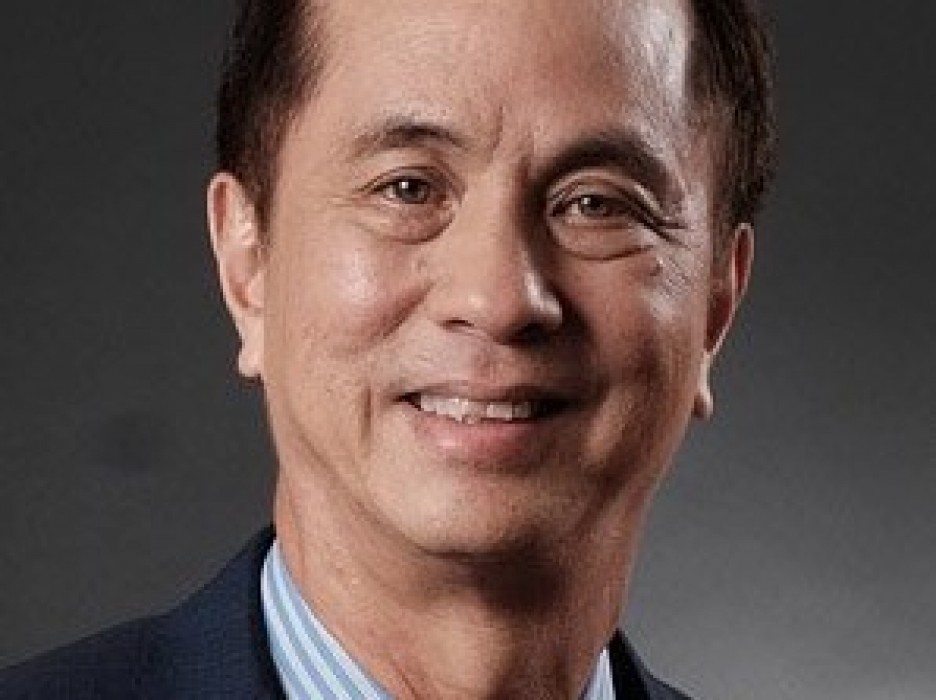 Gabby Lopez resigns from ABS-CBN
5:03 pm on 24 September 2020, Thursday
Lopez also tendered his resignation as director of ABS-CBN Holdings Corporation, Sky Vision Corporation, Sky Cable Corporation, First Philippine Holdings Corporation, First Gen Corporation, and Rockwell Land Corporation effective immediately. He expressed his appreciation for the trust of the stockholders as well as to his co-directors and senior management for the privilege of having served with them over the years.

Business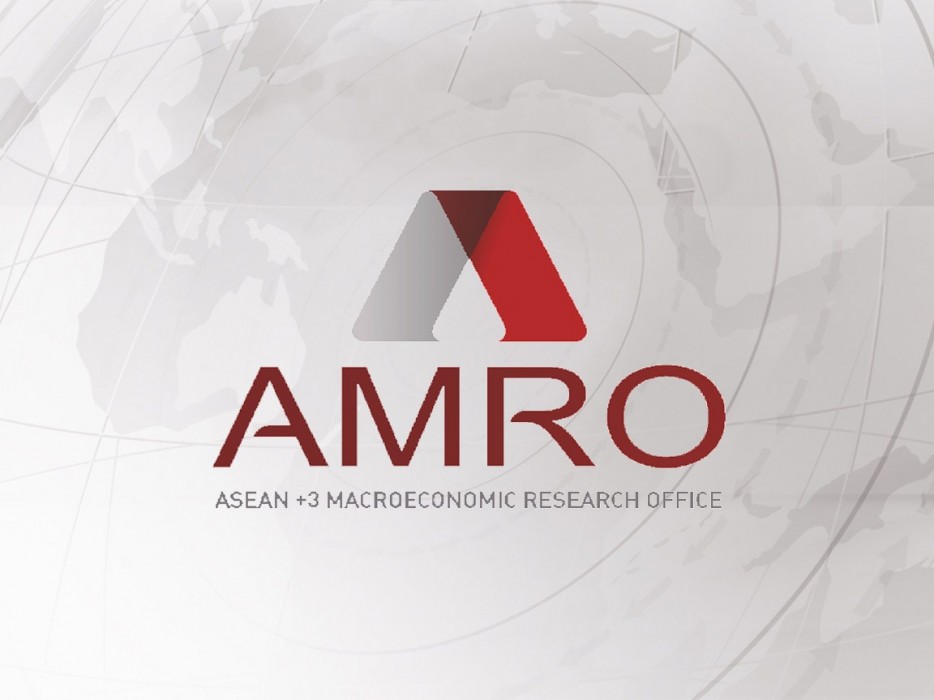 PH economy second worst performing in ASEANAMRO
4:56 pm on 24 September 2020, Thursday
The ASEAN3 Macroeconomic Research Office expects the Philippines to be the second-worst performing economy in the region this year as the coronavirus pandemic takes a heavier toll on the country. In a note sent to reporters on Thursday, AMRO further lowered its gross domestic product forecast for the Philippines in 2020 from an August projection of -6.6 percent to a revised -7.6 percent.

Business