Sara tells supporters to be humble, reach out to others
8:29 pm on 13 May 2022, Friday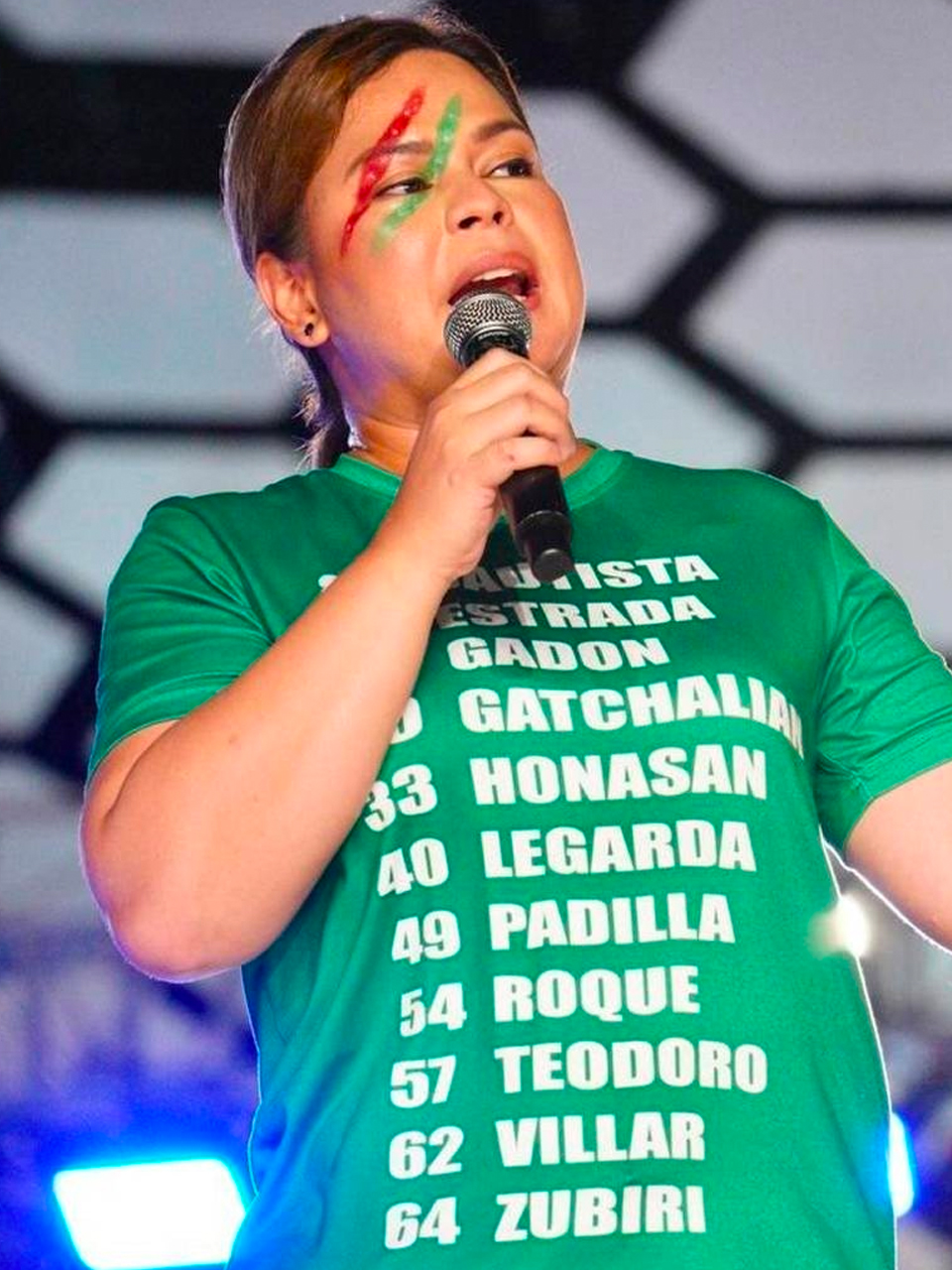 Presumptive vice president Sara Duterte called on her supporters to be humble enough to reach out to competitors' backers to unite the country following the national elections.

"Tayo na po ang mauna na lumapit sa mga naka-tunggali natin na supporters ng mga natalong kandidato. Tayo na po ang magpakumbaba dahil tayo ang panalo (Let's be the first to reach out to the supporters of the defeated candidates. Let's be humble because we won)," Duterte said during her online thanksgiving dedicated to hundreds of parallel groups and volunteers on Friday.

Duterte thanked these parallel groups, organizations, and volunteers for organizing events and mobilizing resources for her vice-presidential bid.

"We have to be magnanimous because we are only 31.5 million, kailangan natin sila para tayo ay maging isang 100% na bansa (We need them in order to become a 100% country)," she added.

As of 12:47 PM on May 13, Duterte leads the race with a landslide vote of 31,561,948 from the 98.35% of Election Returns transmitted.

During her thanksgiving speech, Duterte reiterated her campaign message that she would push for a "colorless" Philippines as this has politically divided the Filipinos.

She also reiterated that the 31.5 million votes were garnered because of hard work and perseverance of every supporter during the campaign.

Since May 10, Duterte has held a series of thanksgiving events dedicated to all who helped in her bagged vice presidency.
---