Immigration intercepts departure of 3 suspected trafficking victims
2:54 pm on 14 September 2021, Tuesday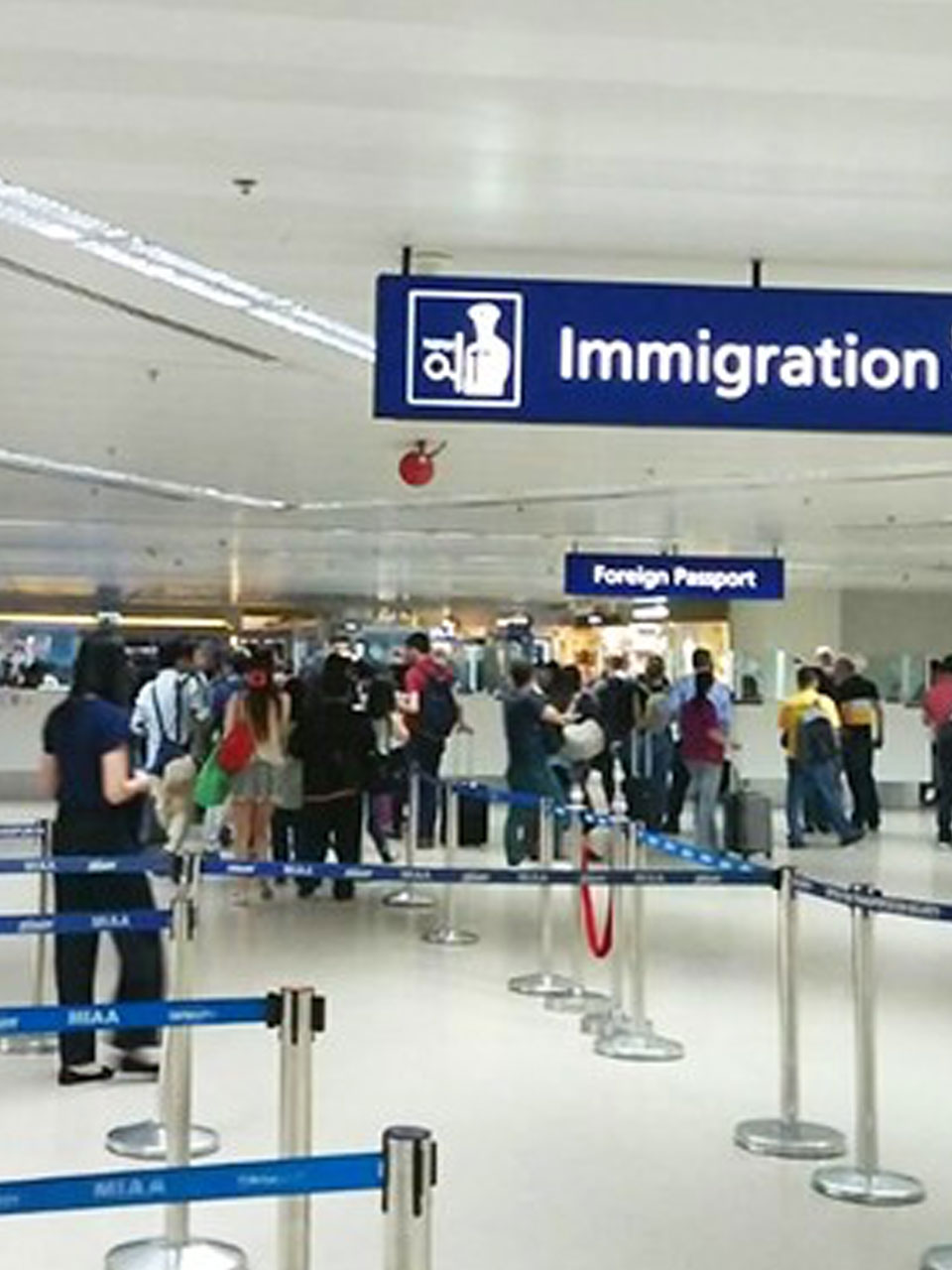 The Bureau of Immigration on Tuesday said its airport officers stopped the departure of three women bound for the United Arab Emirates who are suspected to be victims of human trafficking.
BI's Travel Control and Enforcement Unit reported to Immigration Commissioner Jaime Morente that its officers intercepted the flight of the three last September 10 as they attempted to board an Emirates flight to Dubai from Clark International Airport in Pampanga.
In a statement, the bureau said the women "presented themselves for primary immigration inspection and allegedly attempted to leave disguised as tourists, but later admitted they were going to workers as domestic household workers in the emirate."
They also showed valid UAE tourist visas and return tickets, but later admitted during the interview that they were recruited to work overseas without proper work permits from the government.
They also confessed that they only received instructions from their handler through Facebook and received their visa and return ticket online.
While they did not pay any amount to their agent, they were told expenses will be deducted from their salaries.
Morente said this was a form of debt bondage. He added: "Hindi ka pa nakaka-alis may utang ka na. In many cases, victims are charged by their recruiters' exorbitant amounts which they are unable to immediately pay off, further locking them to their employers despite horrible working conditions."
Authorities have since turned over the three women to the Inter-Agency Council Against Trafficking (IACAT) for further investigation, the BI added.
---