Breathe with confidence thru Coppermasks No Hole enclosed version
1:16 pm on 12 May 2021, Wednesday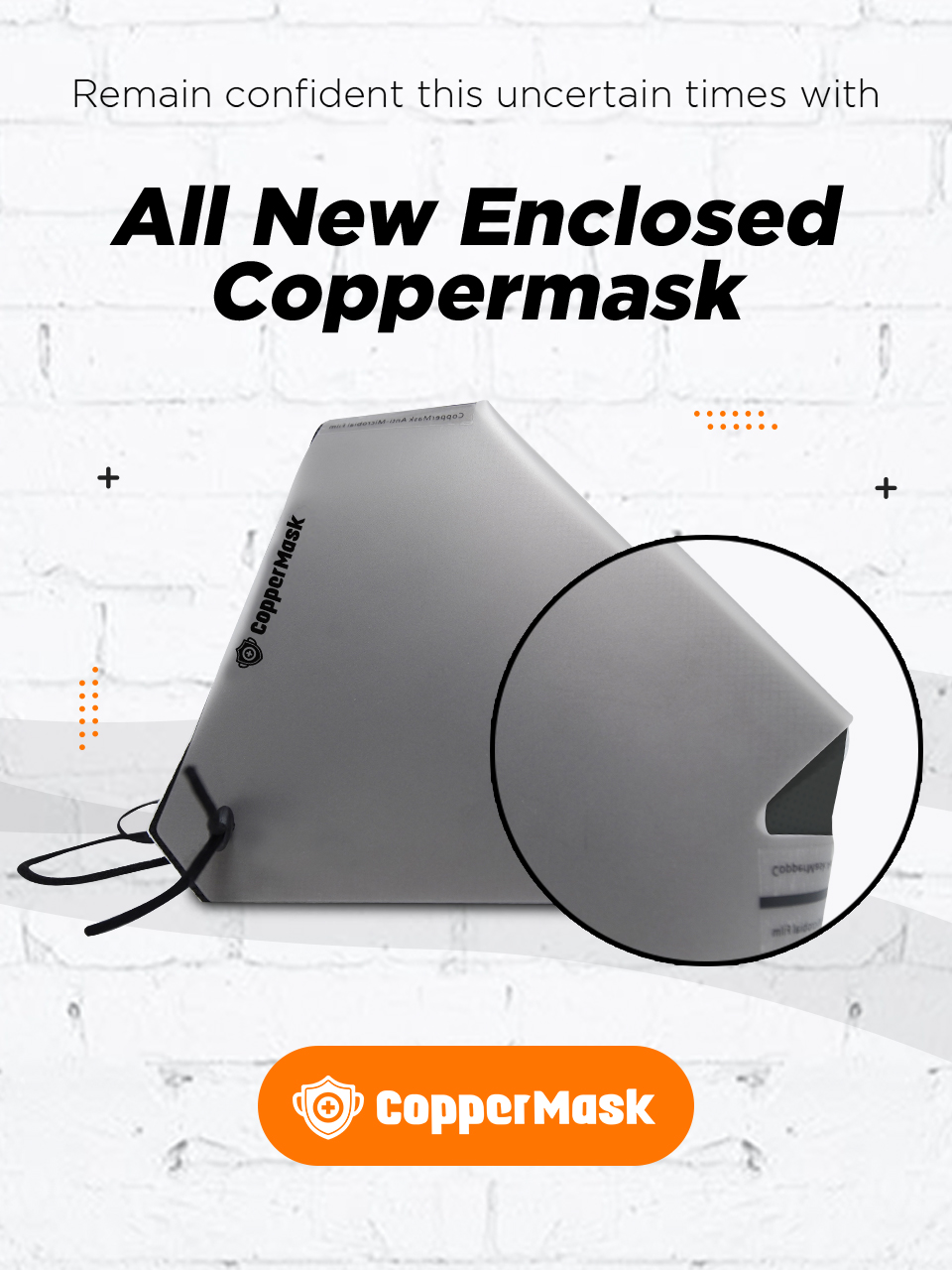 MANILA, PHILIPPINES, April 2021 – Late last month, the Philippine government imposed a 2-week lockdown within NCR plus (Metro Manila, Bulacan, Cavite, Laguna and Rizal) to limit the growing number of Covid-19 case and the surge on more contagious variant in the country. Recently, the government announced that the Covid-19 cases had exceeded one million and one of the preventive measures that can help slow down the spread of the virus is to wear face mask.
According to the World Health Organization (WHO), they recommend medical masks for health care workers as well as for anyone who has or may have Covid-19 and people with major health problems. Coppermask is considered as a non-medical grade face masks and it is safe and recommended for everyday use with the new and improved enclosed filter, it provides a blocking defense that keeps respiratory droplets from spreading. With the new no hole Coppermask, the fear of getting the virus by using it should not be considered as it has an enclosed filters that screens the air being inhaled from any particles and pathogens in the air. In an interview, DOH recommends mask that covers your face from the bridge of your nose to under the chin and that is why Coppermask offers the new and improved no hole filters that can prevent the spread of Covid-19. Aside from the enclosed filter, Coppermask is made from infused copper strands and is effective to protect the user from getting any virus. It increases the user's protection from catching the virus from the primary (droplets) spread.
Today, facemask becomes the new norm and Coppermask made it easy to use and comfortable to wear. It is both reusable and sustainable since you can wash it and reuse the enclosed filter up to 3 times. You can express yourself and fashionably stylish with the variety of colors to choose from while providing daily protection from the virus when going outside.
Always practice safe social distancing, frequent washing of hands and to always wear your Coppermask to prevent the spread of Covid-19.
---