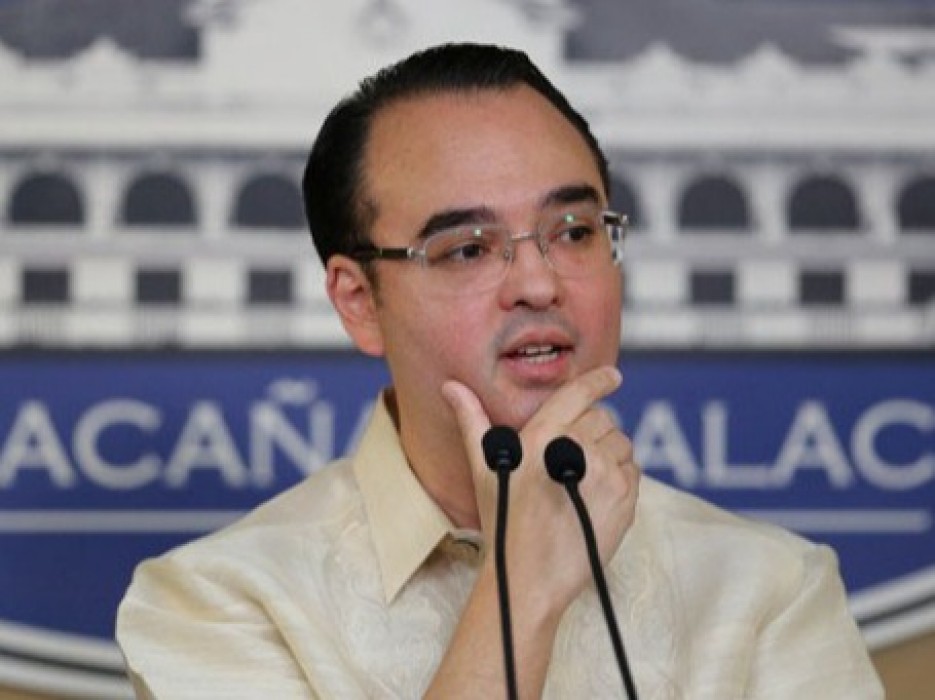 February 26, 2020
6:50 PM, Wednesday
No moves to oust Speaker Cayetano amid ABS-CBN issue
Cebu City Rep. Raul del Mar said there is no move to oust Speaker Alan Peter Cayetano amid the controversial franchise renewal issue of broadcast giant ABS-CBN. He addressed the speculations that some lawmakers might use the Houses alleged inaction on ABS-CBN's franchise to oust Cayetano from the speakership.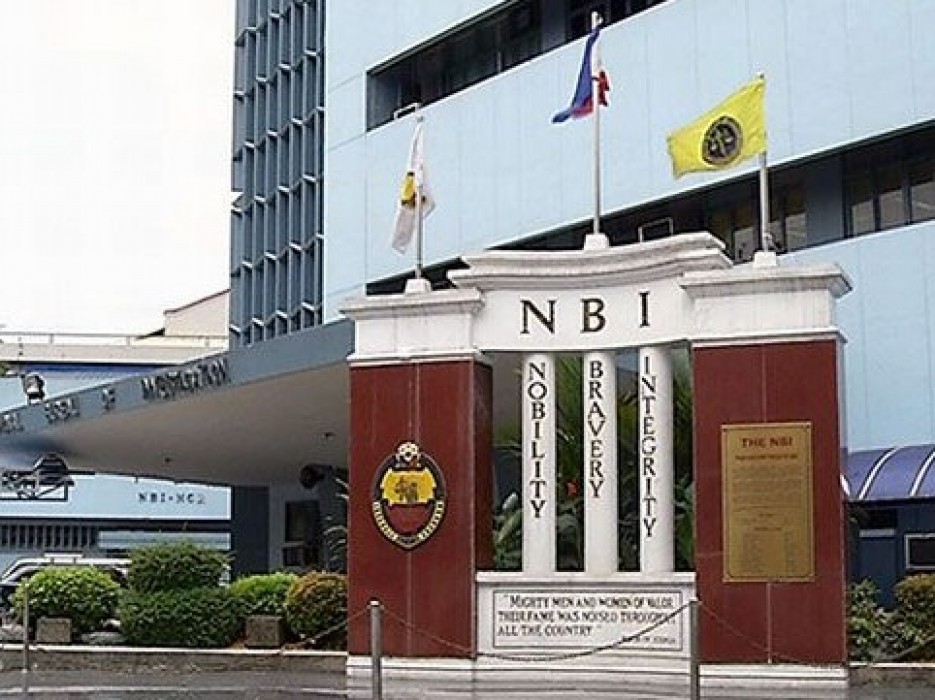 February 26, 2020
6:44 PM, Wednesday
Palace names new NBI officer-in-charge
President Rodrigo Duterte has appointed National Bureau of Investigation assistant director Eric Distor as officer-in-charge of the agency, Malacañang announced on Wednesday. Distors appointment as OIC of the NBI took effect on February 23, Presidential Spokesperson Salvador Panelo said in a Palace press briefing.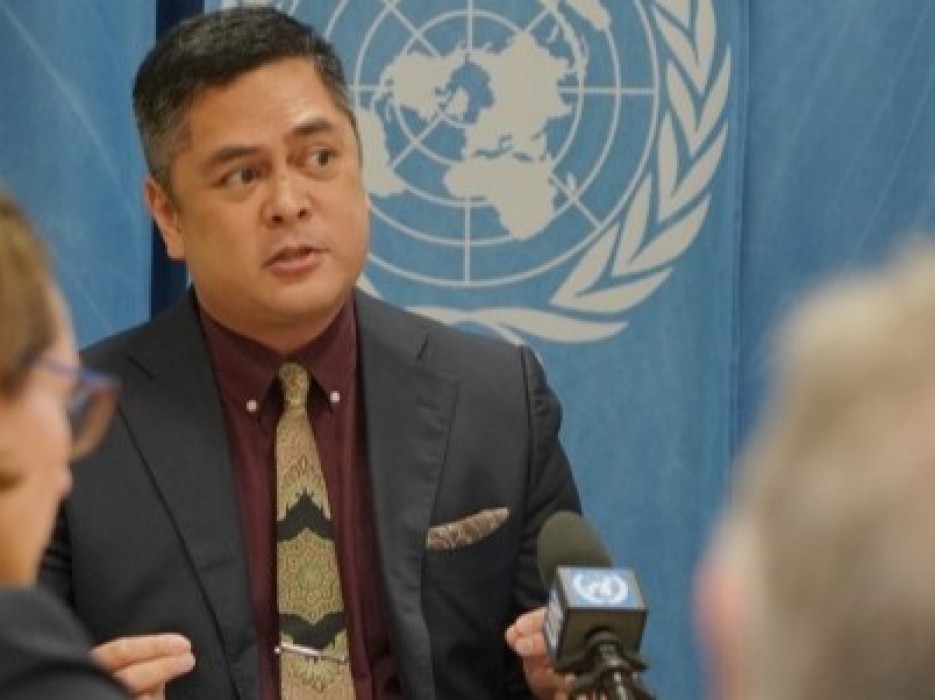 February 26, 2020
6:42 PM, Wednesday
Press freedom very much alive in PH Andanar
Media outlets in the Philippines currently enjoy press freedom under the watch of President Rodrigo Duterte, Presidential Communications Operations Office Secretary Martin Andanar said Tuesday. During a media engagement at the United Nations in Geneva, Switzerland, Andanar stressed that press freedom is very much alive since Duterte became President in 2016.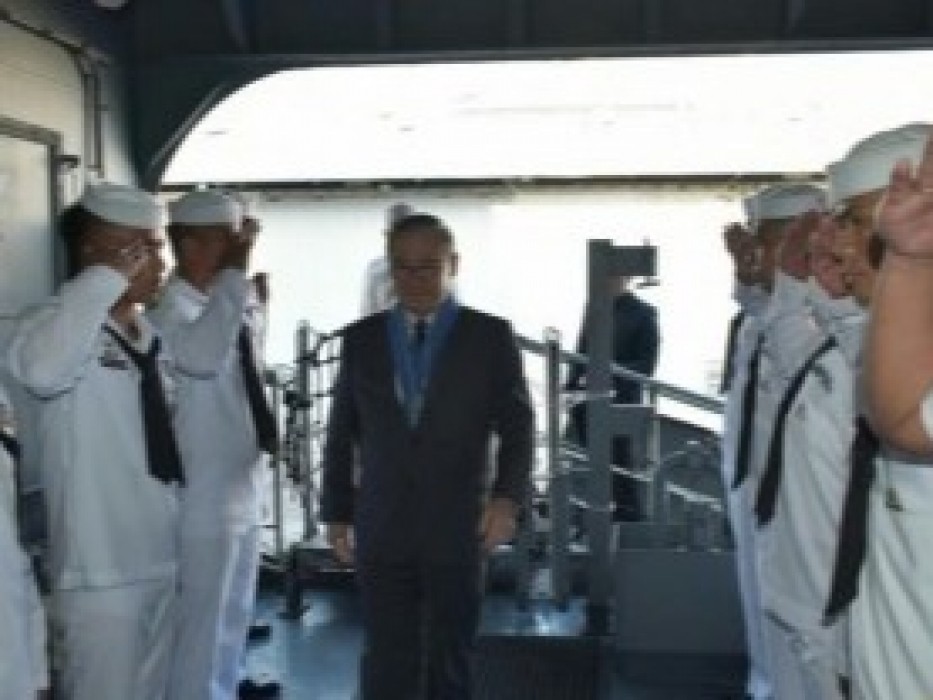 February 26, 2020
6:36 PM, Wednesday
Locsin lauds AFP deployment of 2 ships for Mideast repatriation
Department of Foreign Affairs Secretary Teodoro Locsin Jr., on Tuesday lauded the Armed Forces of the Philippines for heeding the call to deploy two naval ships to help in the interagency efforts to repatriate Filipinos affected by tensions in the Middle East. He made this statement after visiting BRP Davao Del Sur and BRP Ramon Alcaraz who are currently docked at Port Sultan Qaboos, Muscat, Oman.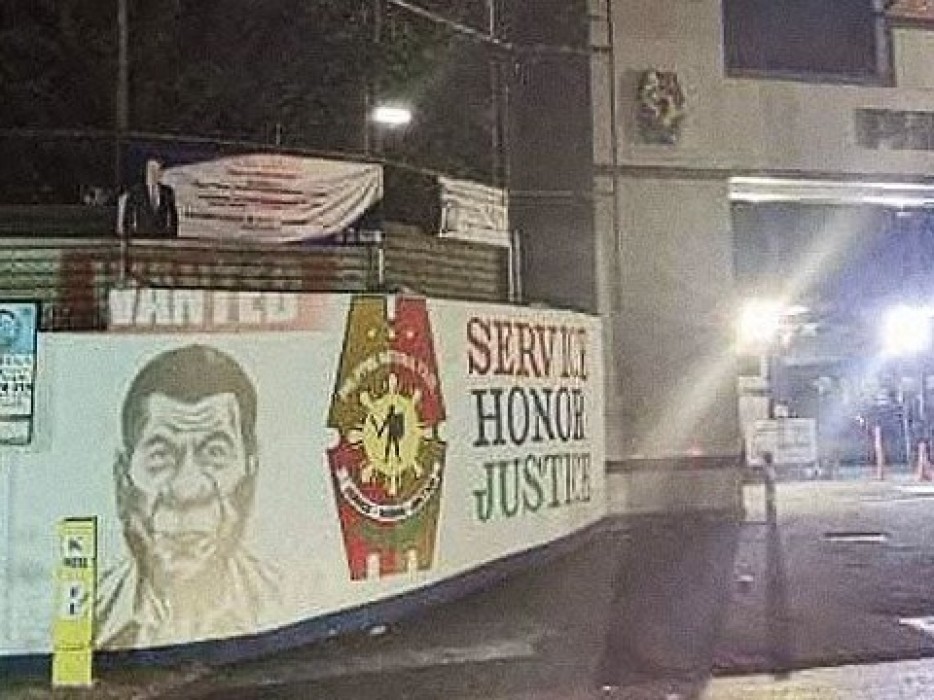 February 26, 2020
6:32 PM, Wednesday
PNP hits group's digital vandalism on Camp Crame walls
The Philippine National Police on Wednesday slammed the digital vandalism made by a group of artists and cultural workers on the walls of Camp Crame in commemoration of the 34th anniversary of the Edsa People Power Revolution. While stressing that PNP respects freedom of expression, Banac said this right has its limits and should not step beyond national interest.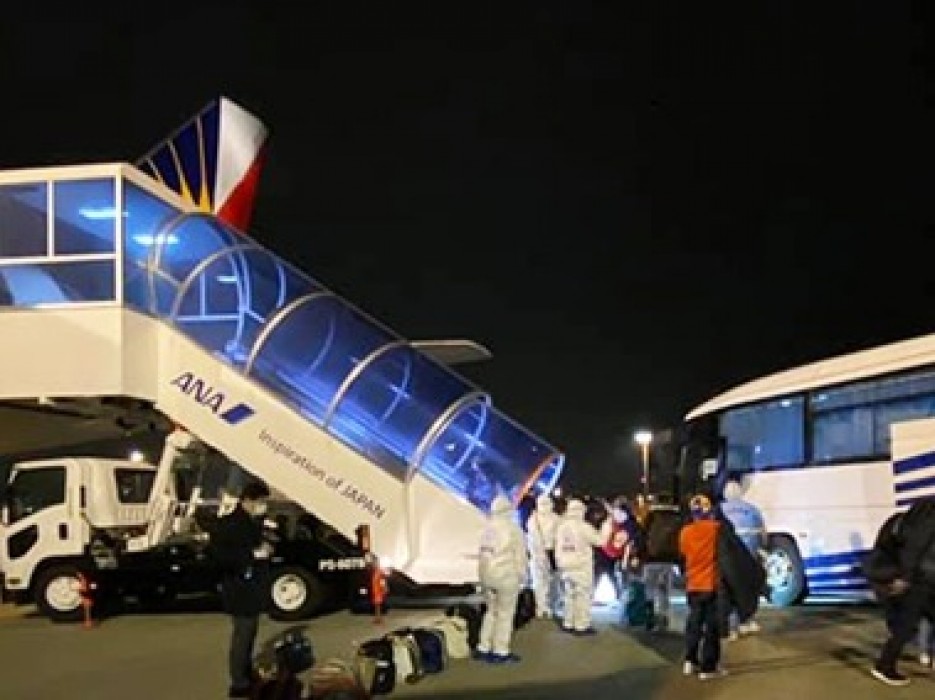 February 26, 2020
6:29 PM, Wednesday
PH sends home largest number of nationals from Diamond Princess
A total of 445 Filipino nationals have been repatriated by the Philippine government from Japan following their 14-day isolation aboard the coronavirus disease 2019-infected (Covid-19) MV Diamond Princess. The Philippine Embassy in Tokyo said this is the highest number of repatriates among other foreigners on board the cruise ship.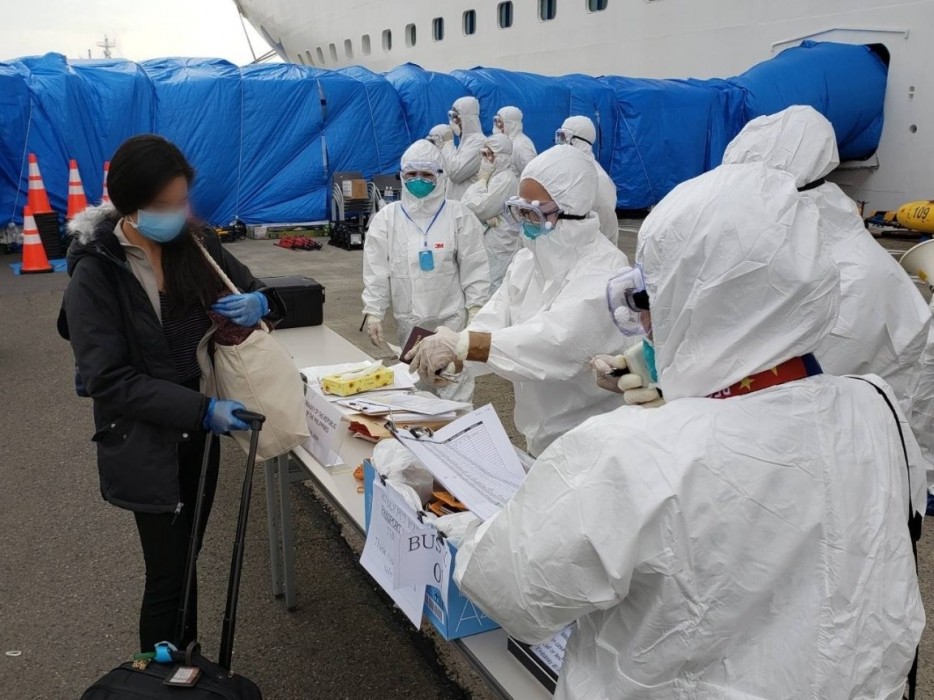 February 26, 2020
6:26 PM, Wednesday
Palace thanks Japan for assisting Pinoys aboard Diamond Princess
Malacañang on Wednesday thanked Japan for assisting the more than 400 Filipinos aboard MV Diamond Princess cruise ship in Yokohama, Japan who underwent the prescribed 14-day quarantine period for the coronavirus disease. This, after 445 Filipino crew members and passengers of the ship safely arrived in the Philippines in two chartered flights on Tuesday and Wednesday.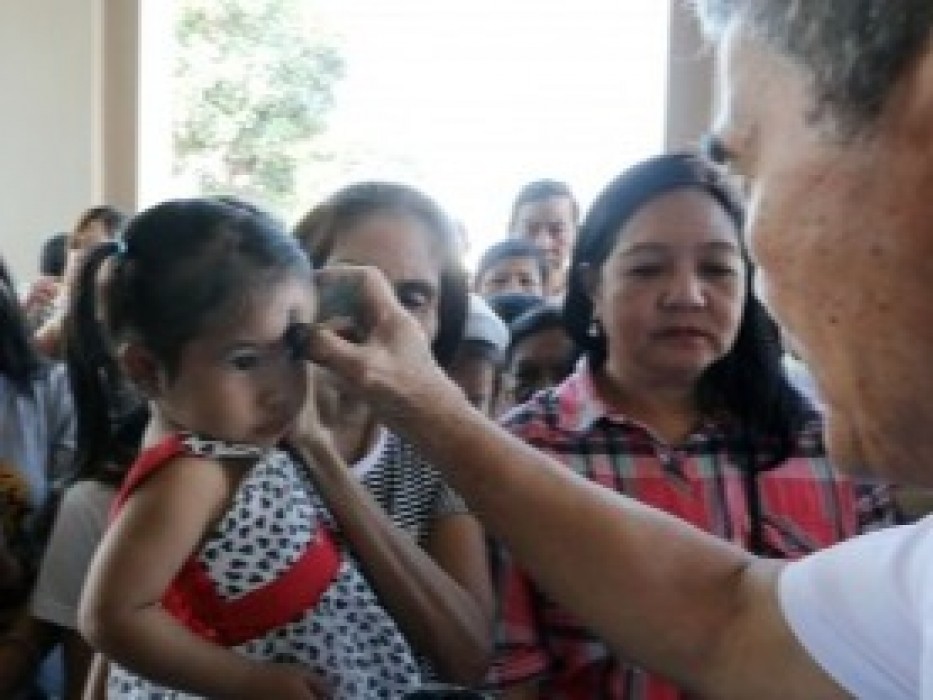 February 26, 2020
6:13 PM, Wednesday
Boac diocese to continue 'cross marking' on Ash Wednesday
The Diocese of Boac in Marinduque will stick to the traditional marking of crosses on the faithful's foreheads on Ash Wednesday. Boac Bishop Marcelino Antonio Maralit Jr. said he understands the decision of other prelates to take measures against the spread of the disease.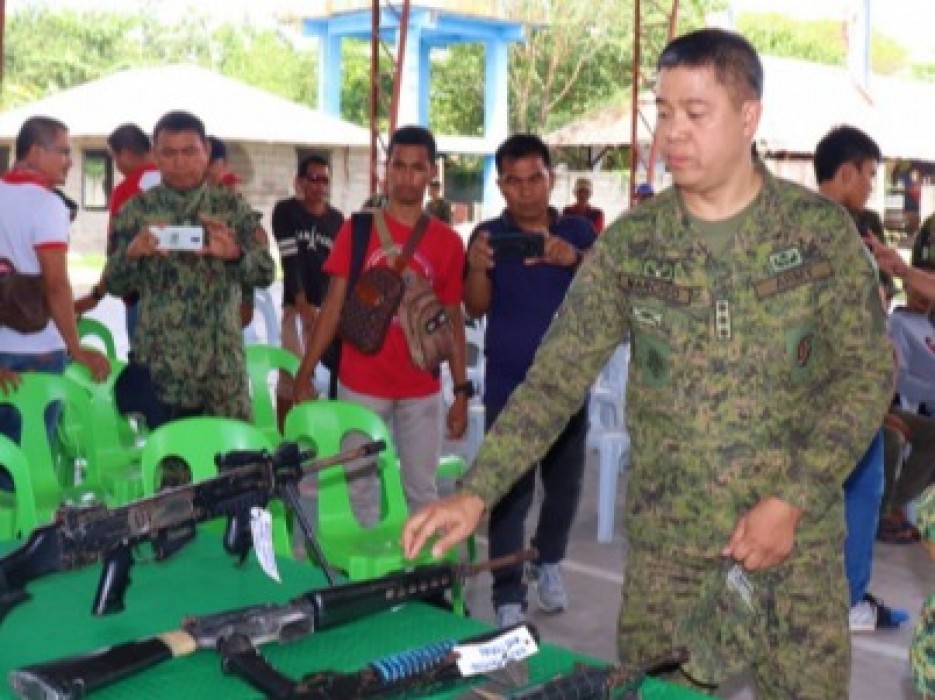 February 26, 2020
6:08 PM, Wednesday
6 Maguindanao drug suspects surrender, turn in 5 firearms
An Army battalion commander in Rajah Buayan, Maguindanao presented Monday six suspected drug personalities who surrendered and vowed to become law-abiding citizens. Rajah Buayan Mayor Yacob Ampatuan and other local officials also witnessed the ceremonial surrender.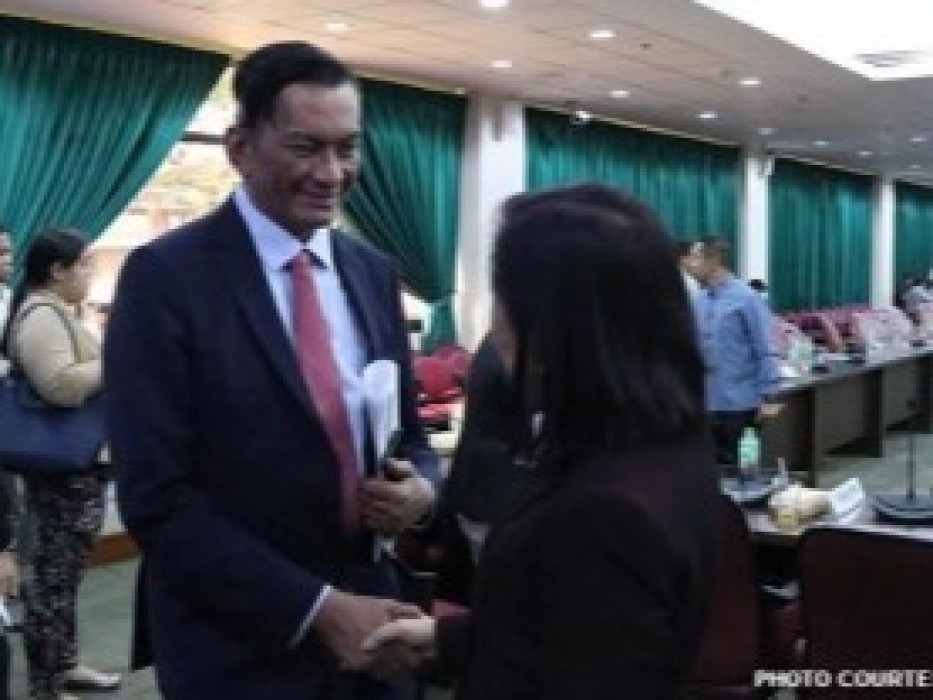 February 21, 2020
7:20 PM, Friday
House to accept fiscally reasonable CITIRA version
House ways and means committee chair Joey Salceda said the House of Representatives is willing to accept a fiscally reasonable Senate version of the proposed Corporate Income Tax and Incentives Reform Act bill to ensure its speedy passage. Salceda, however, noted that his panel would object to a version that retains the grant of tax incentives in perpetuity.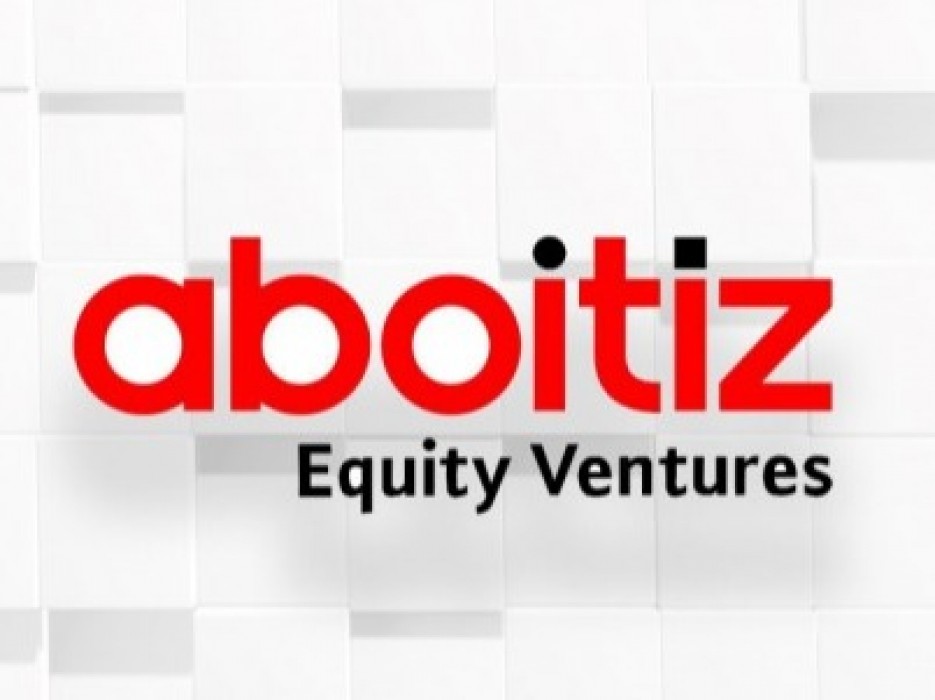 February 21, 2020
7:19 PM, Friday
Aboitiz first PH supporter of global climate change task force
The Aboitiz Group, through its holding company Aboitiz Equity Ventures, Inc., is the first local supporter of the International Task Force on Climate-Related Financial Disclosures in line with its commitment to good corporate governance and sustainability practices.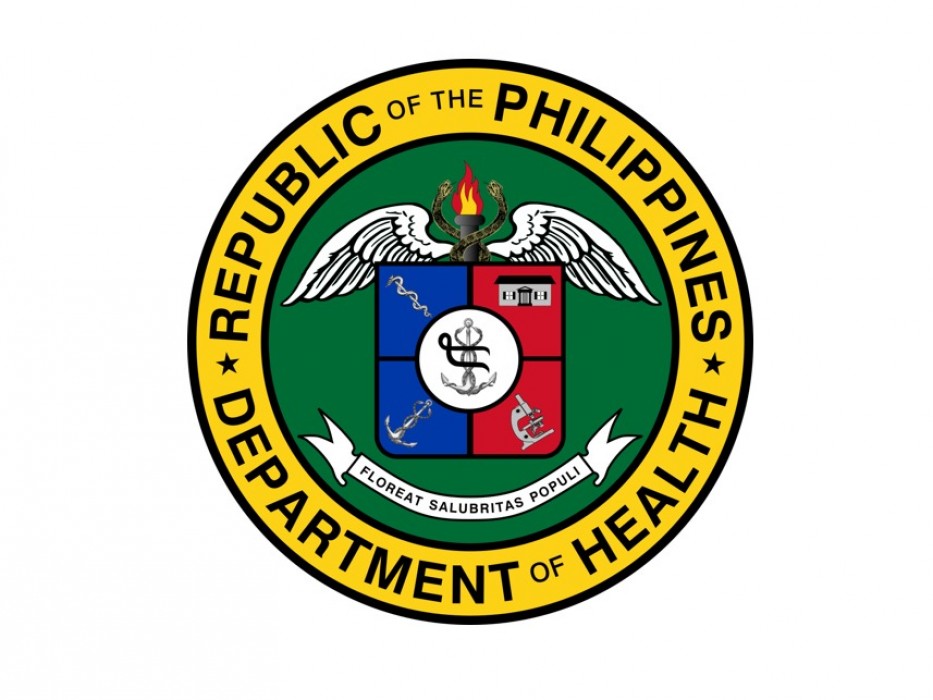 February 21, 2020
7:19 PM, Friday
DOH to monitor repatriated OFWs even after quarantine period
The Department of Health will continue monitoring the health condition of Filipinos repatriated from Wuhan, China even after they have completed the 14-day quarantine period, a health official said Wednesday. The DOH is looking into the completion of the 14-day quarantine period by Saturday. Vergeire added the government will take them home to their respective provinces after the quarantine period.